Auto Service & Collision Center near New Market, MD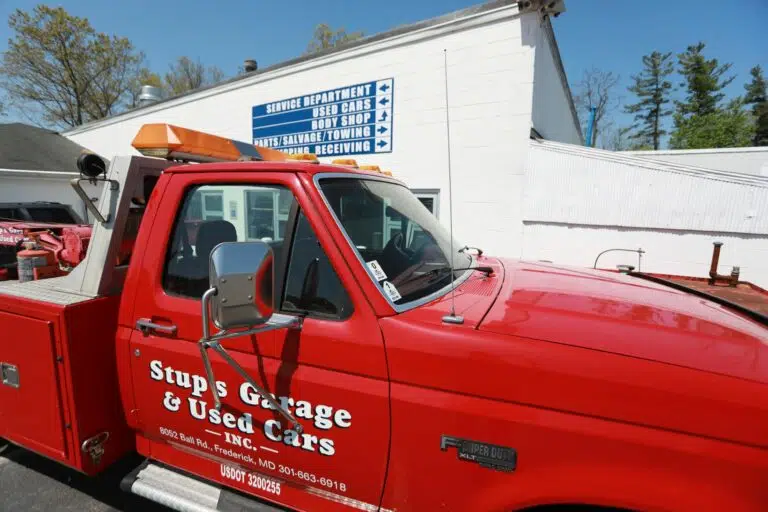 You use your car every day. When it begins to show signs of damage, don't wait for bigger issues to develop. Bring it to Stup's Auto Center! We are an auto repair shop located near New Market, MD.
We are your one-stop-shop for all your auto needs. Trust our team of mechanics and technicians to inspect your vehicle and repair any issues. Best of all, we won't upsell you for services you don't really need.
We are proud to be a locally owned business serving New Market, MD, and the surrounding areas for over 75 years! Our dedication to customer satisfaction is the reason we've stuck around.
Call Stup's Auto Center today!
Full Service Mechanic Serving New Market, MD
Whether your vehicle needs major repairs or just a little tune up, Stup's Auto is the team you can trust! We work with you and your insurance company so you get your repairs done for as little cost to you as possible.
Our comprehensive auto services include:
We can help keep your vehicle in tip top shape, even after a major collision, or years and years on the road. Save time, money, and frustration, by bringing your car to Stup's Auto Center!
24-Hour Emergency Towing in New Market, MD
If you find your vehicle broken down on the side of the road, do you have a plan? For the most reliable towing services in New Market, Maryland, call Stup's Auto Center!
Our 24-hour emergency towing comes with rapid response times and friendly service. Our certified drivers can get you to safety – fast – and deliver your vehicle to our shop without acquiring any more damage.
Auto Parts Salvage near New Market, MD
Recycling your old auto parts is not only good for the environment – it's also good for your wallet!
We will pay cash for salvageable parts from your old junk vehicles. We accept almost all makes and models, and pay top dollar for what they're worth.
In fact, we have the largest collection of salvaged parts in New Market, Maryland! If you need to find a used part to repair your vehicle, we are sure to have what you're looking for.