Frederick, MD's #1 Auto Salvage Service
Why send your old car or truck to the junkyard when you can get top dollar for it at our salvage yard?
We're Frederick County's #1 auto recycler, turning your old cars into cash in your pocket!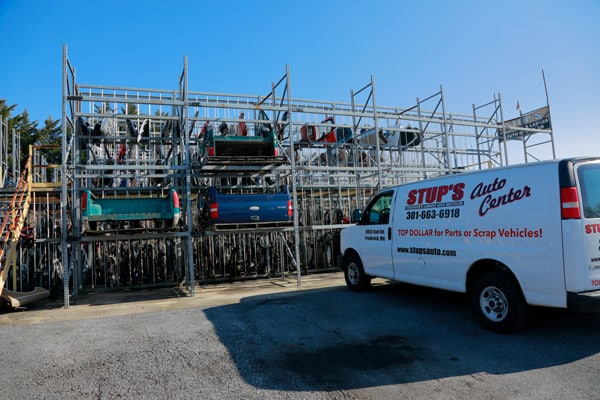 Even though your car may no longer be in driveable condition, it probably has parts that are still useful to someone. Steering wheels, center consoles, even full engine blocks can be salvaged from old cars and trucks and put into working vehicles.
Recycling your car with a salvage yard preserves resources, decreases junkyard space, and saves money. And if you're looking for a lower-cost part for your car, the salvage yard at Stup's Auto Center is sure to have what you're looking for! Do something good for the planet and recycle your car today!
>>We have special rules and requirements to salvage your RV or motor home.>>
We even offer towing services for vehicles within Frederick County.