5 Important Things to Do After a Car Accident
No one wants to get into a car accident. But due to road conditions, other drivers' mistakes, and just pure bad luck – they are an occasional part of life.
If you're in an accident, here are 5 important things to do right away:
Get to Safety
If you're able to move yourself and your car, the first order of business is to get to a safe place.
Typically, this means pulling over on the side of the road and turning on your hazard lights.
If you find yourself in other hazardous conditions, such as near a vehicle leaking fluids or stalled in the middle of a road, do your best to get to safety. However, injured persons should be careful to minimize movement, in order to avoid further injury.
Call for Help
Regardless of whether anyone appears visibly injured, it's good practice to call for help just in case.
An ambulance likely will respond to the call. You and other accident victims can get checked out or choose to decline treatment. A police officer will arrive to make a report of the accident.
If you are just in a fender-bender accident without injuries, you can call the non-emergency line and ask for just an officer to respond. Or, you can appear at the police station within 24 hours to make a report that you can pass along to your insurance company.
Wait for the Police
After the authorities have been called, you need to make sure to wait to speak with them. Otherwise, someone might think you've fled the scene.
Give the responding officer as much information about the accident as you can without guessing at the details. Be careful not to admit any fault at this point. Your insurance company can use your words against you when you make your claim for compensation.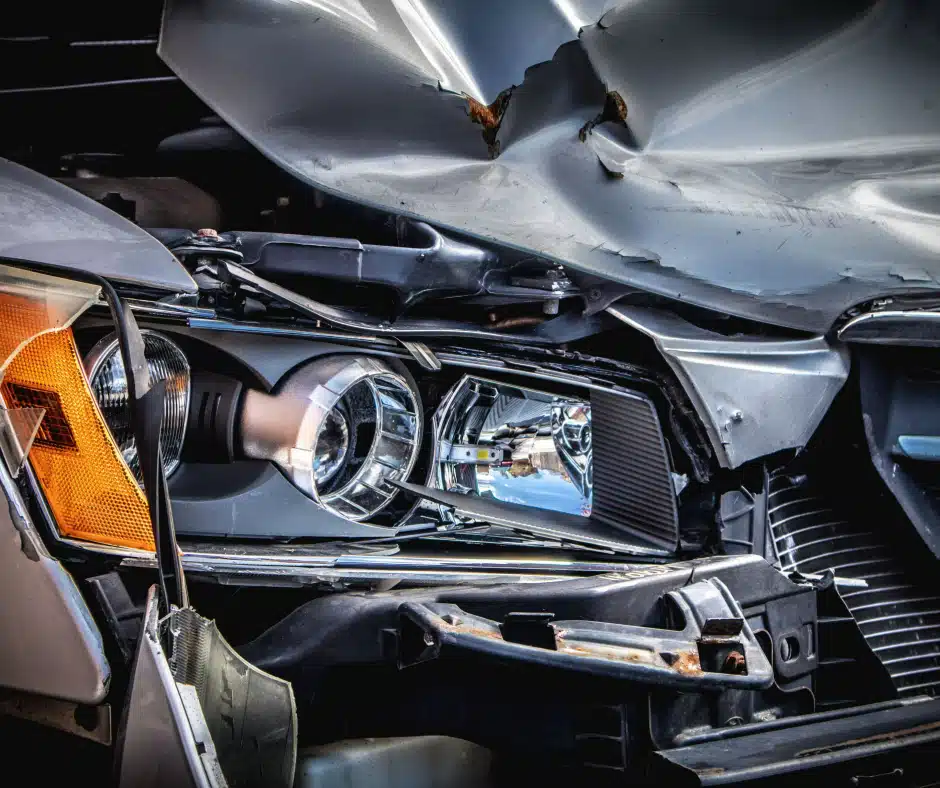 Notice the Details
If you're physically able and the scene is safe, spend the time waiting for the police to arrive making notes about the accident.
Use your phone to capture photos and videos of the accident scene, the weather and road conditions, and any damage to your vehicle or surrounding property.
If there are any witnesses to the accident, collect their contact information. This is so you can pass it on to the police or your insurance company in case they need it.
Notify Your Insurance Company
Now that your injuries have been treated, and you have spoken to the police, you can prioritize getting home safely. Afterward, time to contact your insurance company to notify them of the accident.
Provide them with the information you gave to the police, as well as any other observations you made about the scene or the accident. Again, be careful to not accept any fault for the accident or you may run into trouble getting your claim accepted.
Instead, provide the insurance company only with the facts and evidence, and they will do their own investigation.
Car Accident Repair Services in Frederick, MD
If you've been in an auto accident, your car needs repairs as quickly as possible, so you can get back on the road. Visit the experienced team of collision repair specialists at Stup's Auto Center. We work with your insurance company in order to repair your vehicle quickly and effectively. Call today for a quote!